Welcome to the official website of BestCustomPins.com
Iris and Rick Hyman began making Custom Lapel Pins, Custom Logo Pins and Custom Trading Pins in 1994. They have specialized in manufacturing every imaginable kind of pins for 20+ years now. .
Dave Hyman, their son, recently joined the company making it a family business giving level products and service spanning two generations. The company is completely dedicated to your success and satisfaction.
Iris has designed lapel pins and Custom Logo Pins for some of America's top corporations and nonprofit organizations: IBM, Cisco Systems, Levi Strauss, AT&T, Association of Iron & Steel Technology, Women In Aviation, and The Supreme Court of Arkansas.The Civil Rights Museum and The Holocaust Museum are also among her clients for label pins and custom pins.
Besides making all the custom pins for National Hospice and Palliative Care in every town and city in America, Iris was also chosen to design and manufacture the lapel pin for Visitor's Center at the U.S. Capitol in Washington, D.C. as well as the Botanic Center next door to the Capitol. This means every docent at the Botanic Center wears a Docent Lapel Pin designed by Iris and every volunteer at the Visitor's Center of our nation's capitol will also be wearing a Volunteer Lapel Pin designed by Iris Hyman. This is a source of great pride in the family and this price of accomplishment and workmanship is shown in every pin they make for every customer including you!
The company is Internet based with full electronic capabilities. However, Rick, Dave, and Iris, the original owners and family members welcome any inquiry from you regarding lapel pins, label pins, and logo pins and will personally answer any questions or furnish any information possible.The company realizes we live in a global economy and is competitive with pin prices all over the world and completely competitive on price for every custom pin you need.
They offer a full Price Guarantee on every product and service. You can Click below to read exact details of the companies' Price Guarantee)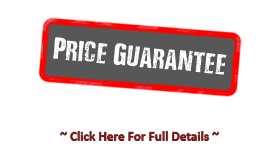 www.BestCustomPins.com


(a Division of Creative Designs & Marketing, Inc.)
18456 E. Covington Trace
Boca Raton, FL 33498
Address all inquiries by email to: Rick@BestCustomPins.com. Toll Free Phone for U.S. 1-800-293-0032.
International Phone: 561-487-5684. Fax: 561-487-1439.

"Over 50 years combines experience in the design & manufacture of custom lapel pins."